Welcome
Crann 'Trees for Ireland' is a Membership based organisation set up to raise awareness of the environmental importance of trees, hedgerows and woodland.
VISIT the Crann – Trees for Ireland stand at the CARLOW SUSTAINABILITY FESTIVAL 15th April 2019 2pm-5pm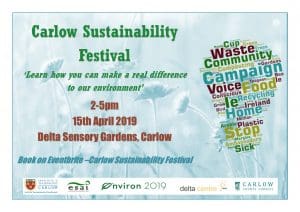 National Biodiversity Conference, Dublin Castle, Thursday, 21st February, 2019
Speech by President Michael D. Higgins

Crann – Trees for Ireland welcomes the announcement from Mr. Andrew Doyle T.D., Minister of State at the Department of Agriculture, Food and the Marine, of the opening of three new support measures to support biodiversity of Irish forests.  These are:
A new scheme to support 'Continuous Cover Forestry', (CCF), which allows for the production of commercial timber while retaining forest cover at all times:
A new Deer Tree Shelter and Deer/Hare Fencing Scheme which aims to support land owners who wish to plant broadleaves in areas where there is a risk of deer damage;
Changes to the Woodland Improvement Scheme (WIS) to introduce grant aid to carry out a second thinning intervention for broadleaf forests.
Further details on the scheme can be found at
https://www.agriculture.gov.ie/forestservice/grantsandpremiumschemes2015-2019/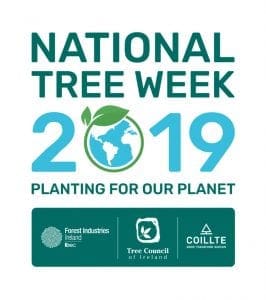 NATIONAL TREE WEEK 2019 March 31st TO April 7th 2019!
A BIG Thank You to everyone who supported and celebrated the various National Tree Week events nationwide!
REMEMBER: GET OUT THERE AND ENJOY ALL THAT IS WONDERFUL AND FREE – IT IS YOUR NATURAL HERITAGE!!!
GIANTS GROVE PROJECT:
We were honoured and delighted to have our Patron, President Michael D. Higgins, launch our latest tree planting initiative, in partnership with Birr Castle, on 21st April 2017 – the Giants Grove Project.