Welcome
Crann 'Trees for Ireland' is an organisation set up to raise awareness of the environmental importance of trees, hedgerows and woodland.
National Tree Week runs from Sunday 4th March 2018 to Sunday 11th March 2018.
Check out our EVENTS AND NEWS and also the national directory on the Tree Council of Ireland website for events taking place in your area, ENJOY!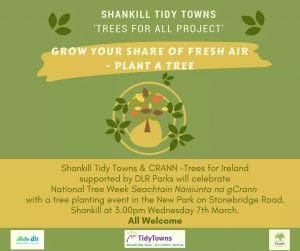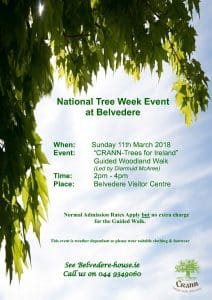 GIANTS GROVE PROJECT: We were honoured and delighted to have our Patron, President Michael D. Higgins, launch our latest tree planting initiative, in partnership with Birr Castle, on 21st April 2017 – the Giants Grove Project.